Wilmas In Home Angels INC
wilmasinhomeangelsinc.com
Mandatory Meeting will be held December 10, 2016 All employees who have been contacted must attend.

Time-sheets for IN HOME due Monday by 10:00am.
Time-sheets for CDS due Thursday 10:00am.

Friday check Day 12/09/2016.

Pictures from the Christmas Party will be uploaded via Facebook by 12/16/16.
Please contact the office to update your address for end of year paperwork!
Happy Holidays!!!!!
Ciera Powell (Office Manager)
Have issues with your payroll? Need help getting your W2? Need help finding resources for your Client? Or just need a shoulder to lean on? Call me ill be more than happy to help!
Alisha Thorpe(Field Supervisor)
I'm here to help facilitate activities in your home. Make sure your getting help you need and derserve.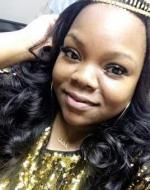 Brittaney Burrell (Office Assistant).
Call or come see me. Ill be in the office Monday-Friday. Need help getting signed up, need more hours, just need a friendly voice, im here for you.